Disclaimer: I received a product to review. All opinions are my own.
As many of you know, or have figured out, I have a slight obsession with Thirty-One. If you see my area, you would think that I sell it. I don't- I have a problem. I am a Thirty-One-A-Holic, but there is no shame in that! It just means I have style, grace, and all that jazz. With each new catalog, my love for Thirty-One grows. Nothing beats this season's catalog. One of my favorite additions is definitely the
Fashion Games Tote
($98). It is one of the most beautiful bags I have ever seen.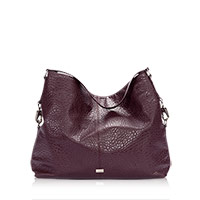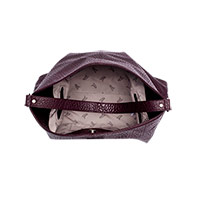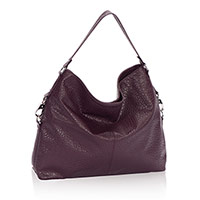 Available in City Charcoal Snake, Cognac Woods Pebble, and Jewells & Gems Vintage Pebble, it is definitely a must have bag for the season. It is sturdy, the hardware is beautiful, and is a timeless beauty. While there is weight to it, it is not nearly as heavy as one would expect. It is a large bag (Approx. 14.5"H x 17.5"L x 4"D
) -
Definitely large enough for everything you need to carry this holiday season, keep your stuff organized with the 4 interior pockets. The Triple Slit Pocket and Zipper pocket easily snap in, giving it even more functionality.
Win One!
Want to win one of your very own? Here is your chance! Share on Social Media why you love Thirty-One. It can be a tweet, Facebook post, or Instagram post. We would love it even more if you show us your favorite product! Just come back here and share the URL of the post (or your handle) and you will be entered! A winner will be chosen December 8. Good Luck!