Disclosure: I have been compensated to write this review. All opinions are my own.
A while ago, I wrote about Motivate Your Child, by Dr Scott Turansky and Joanne Miller (you can find that review
here
). Motivate Your Child is a book that highlights how to get your children to obey and do what they are supposed to do without yelling and spanking. Using this technique, you are teaching your children to understand why these things need to be done, and eventually, they will do it without even being told. What a great idea, right?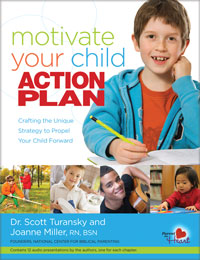 Turansky and Miller have taken this concept to a new level with the
Motivate Your Child Action Plan
. I loved Motivate Your Child so much that I jumped at the opportunity to review the Action Plan, and I'm so glad I did.
The Center For Biblical Parenting is at the forfront of helping Christian parents find the resources and support to guide their families and children in the most Christian way possible. In a world with so much darkness and chaos, we need all the resources we can get.
I have read the Action Plan, and my husband and I are currently working through it together. I must say, we cannot be more impressed with the advice and support that Turansky and Miller offer.
The biggest problem in our family is that Tbomb, our four year old, would rather argue than listen. What makes this even worse is that Kodabug, the eighteen month old is watching everything he does. We want to make this bad behavior stop before it gets out of hand with both of them. It gets exhausting telling him over and over gain to pick up his toys, or any number of other tasks. The bad part is that it would be done so much sooner if he would just liten.
The frustration gets overwhelming, and my husband and I go to bed so stressed at the end of the day. We know this must change, so we are using the tactics in the Motivate your Child Action Plan to get us through each day and move on to the next issue.
Not only do they empower you with tools and strategies to make the changes needed in your family, they help you do it in a Christian way without screaming and as much punishment (yes, punishments do happen along the way when the rules are not followed). Another tool you are equiped with along with the action plan book, is 12 30-minute audio segments to reinforce what the book teaches.
Do you want this book for your family? Are you eager to make some positive changes with your children Well, you're in luck. Their website has awesome discounts. You can also get it on
Amazon
.