Disclaimer: I did receive product to review. However, I continue to be so impressed with Thirty-One that I am writing extra posts.
I love the organizing options with Thirty-One Gifts. They organize every part of my life. The one thing that I am continuously reorganizing is my tech stash. This is things that go with my computer and devices, paranormal investigation/ bigfoot hunting gear/ podcasting equipment, and those random gadgets I love so much.
While trying to figure out the best way to organize, Thirty-One keeps coming up, so I am going to share with you my wishlist for organizing my gear. Remember all of these items are available at
ThirtyOneGifts.com
and through your consultant.
I hope one or more of my suggestions solve a need you have!
Cable Organizing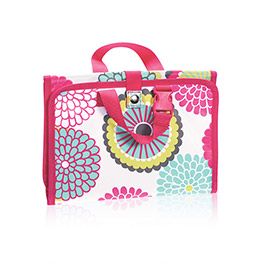 The
Timeless Beauty Bag
is truly an all in one organizer. Do you have a lot of cables to keep track of, this case will allow you to keep them organized and visible.
Computer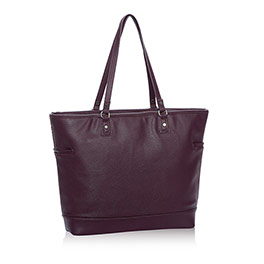 The
fashion editor
is the perfect on the go case for your computer. It allows room for other gadgets or personal necessities as well.
Tablet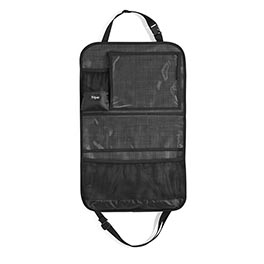 The
Hang-Up Activity Organizer
allows you to view your tablet and keep other items handy. It can hang just about anywhere, including from a headrest, or hook.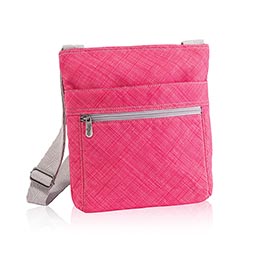 Need to keep your tablet and other equipment on you without a large bag? The
Organizing Shoulder bag
is perfect for this. You can use it as a shoulder or cross bag for your best convenience.
Gadgets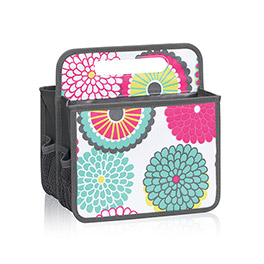 The
Double Duty Caddy
has so many uses- with your imagine they are endless. I love the handle, sturdy sides, and mesh pockets on the side.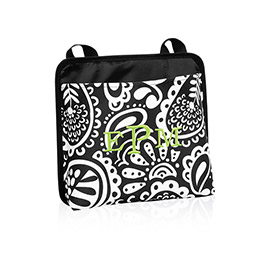 Attach the
Oh-Snap pocket
to just about anything for easy access to your gadgets.
Photography equipment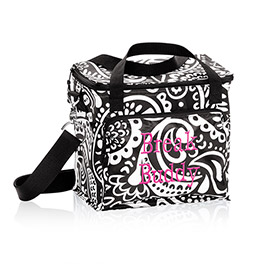 Ever considered using a lunch box for your camera? As long as you have some padding to go around it, they work perfectly. In fact, that is what my mother always used for her cameras/ camcorders. In fact, you can end up with a better option this way.
Around The Clock Thermal
.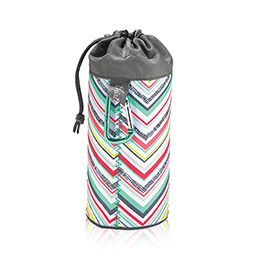 Have a large lens, night scope, or other item of similar shape you want to protect? Why not use the
Bring-A-Bottle Thermal
to protect it. The sinch top will keep it secure and the carabiner clip allows you to hook it anywhere- including a belt buckle!
Tiny Treasures/ Hardware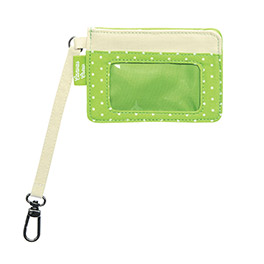 I always use coin purses to organize tiny items inside o my larger bags. Tech is no different. If you use hardware (screws, washers, adapters, etc.) these little coin purses will help you keep it together. What I love about the
Canvas Crew Coin Purse
is the lanyard attached- makes it easy to keep track of. The little window can store replacement part information, ids, and even business cards.
General Organizing
I use my
Baubles and Bracelets Case
to organize all accessories inside my backpack. It holds my usb battery charger (charge with computer, power bank, or plug in), small microphone, extra cord, 3.5 splitter, power bank, and so much more. I can put it in my investigation pack and easily move it to my car bag for a road trip. It is the perfect size for those necessities. It has earring/ ring straps in the lid that I use for cords. It also comes with two mesh bags that are great for headphones, and other items that get lost or tangled.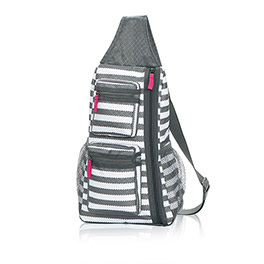 The Sling-Back Pack is perfect to grab and go. With several pockets, including the large interior, it makes a great option for general equipment. The exterior pockets allow you to stay organized and not lose tiny essentials.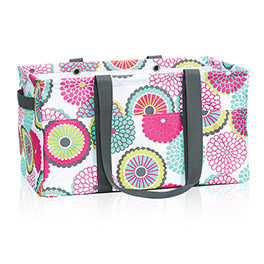 The Deluxe Utility Tote is the perfect general tote. Designed for any use, it is sturdy. This is perfect for larger equipment, rarely used items, or to carry everything together.